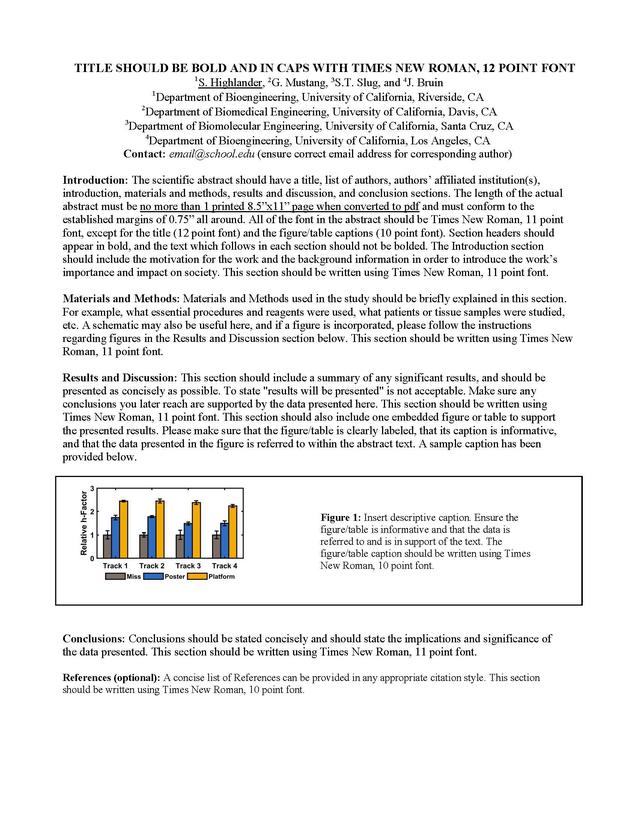 The abstract submission deadline has now passed. Please remember to book hotel reservations for Mission Inn by May 22, 2018.
Technical Tracks:
For more information about a Technical Track, please contact the appropriate Chair or Co-Chair by email (by clicking their respective name above).
Guidelines for Submission:
The abstract must be a one-page PDF that adheres to the following guidelines. Please follow the format in this example carefully.
Abstract Name
Author(s) and Primary Affiliation(s)
Oral/Poster or Poster only consideration
Technical Track
If you wish to be considered for an award in the Junior Faculty, Student/Postdoc, or Senior Design categories
Contact email